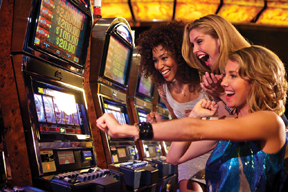 We have good news and bad news.
First the good news. According to Fitch Ratings' 2017 U.S. Lodging and Leisure Handbook, it should be a good year for the hotel and hospitality industry, thanks to a more buoyant U.S. economy.
"With consumer confidence, employment and household balance sheets at or near the strongest levels in 15 years, lodging and leisure sector fundamentals are on solid near-term footing," said Stephen Boyd, senior director of U.S. Corporates.
Now the bad news: many hotels are forfeiting revenues and profits because of inadequate (or non-existent) revenue management.
In 2013, former Harrah's executive Matthew Perkins signed on as vice president of marketing at Pearl River Resort in Choctaw, Mississippi. A self-described "analytical guy," Perkins made it his priority to check out the resort's revenue management system.
And soon realized there wasn't one.
"The hotel was managed on a what-feels-right, first come/first served basis, with demand stimulated through direct mail at worth segments we were only guessing at," he says. "We were in fill-the-hotel mode, putting anyone and everyone in our database.
"I knew we were leaving money on the table," adds Perkins, now VP of marketing and operations at the resort, owned and operated by the Mississippi Band of Choctaw Indians. "The bad thing was, we couldn't quantify it."
It was time to get serious about revenue management, summed up (a bit long-windedly) by Xotels founder Patrick Landman as "selling the right room to the right client at the right moment at the right price on the right distribution channel with the best commission efficiency."
We're not just talking just heads in beds, but high-value customers who boost profitability and act as brand ambassadors—the de facto salespeople who leave your property singing your praises.
While the goal is straightforward, the path can be steep. There's a seemingly endless array of must-have solutions that amass customer data but may not fully interpret it. There's a glut of online travel agencies—now the middleman in so many transactions—pitching rooms mostly on price. There's the challenge of sifting through mountains of intel about guest behaviors, preferences and spend, then making it work for you.
And until you tease out the value and factor it into strategy, data is just clutter. Here are a few ways to personalize offers based on customer worth for optimum price and maximum growth.
Inspire Direct Booking
"OTAs and other channels like Groupon and wholesalers are always going to try to negotiate the lowest price they can with suppliers," says Tammy Farley, president of the Atlanta-based Rainmaker Group, provider of revenue management and profit optimization software for the gaming and hospitality industries. "But no one can force hotels to discount. You drive revenue and eliminate price wars through proactive execution of strategy."
There's no way to completely sidestep OTAs, which have cornered serious market share since Expedia burst onto the scene in 1996. Phocuswright Global Travel Market Research reports that 2016 was the first year in which OTA revenues in the U.S. surpassed brand.com in the hospitality sector.
Don't reflexively use price as a lever. Rather, give guests a reason—or many reasons—to book direct. "Instead of being instantly gratified by watching lots of bookings come in from discounted rooms, go back to basics, starting with a value proposition that goes beyond room rate," says Farley. "Come up with a customized price or offer that an OTA can't emulate. That compels direct booking."
Ongoing mergers and acquisitions should give brands more bargaining power with OTAs, which collect 10 percent to as much as 30 percent in commissions. But even independents shouldn't play a defensive game, Farley says. "I think hotels have become victim to feeling they must give OTAs what they want in order to maintain first page. Hoteliers have lots of other ways to look internally to get customers."
Shopping around is second nature to today's consumers, who have been "empowered by the choice available to them across the web," says Fig Cakar, managing director for the Americas of SiteMinder, a provider of cloud-based software designed to attract and convert more hotel guests. "For hoteliers, it can be tempting to lower room rates in order to fill empty beds, but it's a dangerous game."
Knee-jerk discounting undermines profitable revenue, making it hard for hoteliers—especially independents—to recover. "Many will struggle to balance revenue with the cost of acquiring that guest," says Cakar. "That said, while pricing should never be the only way hotels differentiate themselves from their competitors, it does play a big part for undecided patrons."
Twenty years ago, OTAs took hotels by surprise. "They didn't really understand the changing environment and how to attract customers through their own websites, so the OTAs took over, especially with mobile customers," says Marco Benvenuti, co-founder and chief analytics officer for San Francisco-based Duetto, whose products like GameChanger and ScoreBoard help hotels make pinpoint decisions about room pricing.
The tug-of-war continues, and OTAs are dead serious about corralling more consumers. Bloomberg's Drake Bennett, who visited Expedia's "Usability Lab" in Bellevue, Washington last year, reported that researchers tested subjects in real time as they booked travel online, "measuring their impulses and facial muscles and even using an eye movement tracker to deconstruct the psychodrama known as travel planning."
Recognizing that for most people planning a trip is stressful and often a big investment, Expedia's goal is to get customers to "enjoy this process more and get them to spend more money on the site," says Bennett.
Hotels should do likewise: make it easier, more fun and more rewarding to book direct. It's also vital to…
Know Your (Best) Customer
You've heard of the Pareto principle, which holds that in many cases, 80 percent of results come from 20 percent of efforts. That ratio isn't fixed—it could be 80/20 today, 60/40 tomorrow—but there's no disputing that high-value customers, especially at casino resorts, are a significant, dependable source of revenue whose value trumps that of one-off, transient business.
Casino loyalty programs have trained customers to load all on-property spend—on the gaming floor, at restaurants, at the spa, and so on—on a single card. The system builds customer profiles that theoretically should make pricing, comps and other rewards easy to calculate. But the system must readily respond to the data; the right PMS, CRM and marketing automation systems are critical.
Duetto's My Rate app gives casinos the ability to instantly call up personalized room rates for loyal guests based on their individual worth to the property, says Benvenuti. "If you have a property management system where you collect all your folio information on the customer and send us that folio, we can give you a personalized price for that customer. If you have both the folio and gaming card data and a way to link the two to a personalized ID, we combine those sources to provide a personalized price"—in moments.
Hotel chains including Marriott, Hilton and IHG now have loyalty programs with premium status and discounts for card holders—but only if they book direct. Last year, Hilton introduced discounted rates for Hilton Honors members; according to Worldwide Chief Marketing Officer Geraldine Calpin, within six months the app was the No. 1-rated hospitality app on the Apple Store, "higher than any competitor, third-party booking site or anyone else in hospitality—including Uber," she says. Hilton's "Stop Clicking Around" campaign reportedly grew the hotel giant's database by 3.64 million members, "enough to fill the Wimbledon tennis stadium 250 times over," Calpin adds.
But discounts—say, 10 percent off the top on hotel rooms for members—are just the start of exceptional service. In fact, that 10 percent discount may be meaningless to a high-value customer, who could get the same savings by booking through AAA. And it's not really personalized. If customers are willing to pay $199 for a room, says Farley, let them! Then reward them with something they really want.
"You must look at the value each customer brings and their preferences before you offer them "x"," adds Benvenuti. "You need an offer that is relevant to them with a price that is personalized to them."
Consider MGM Resorts' ubiquitous M Life loyalty program. It promises "the ultimate way to earn rewards for virtually every dollar you spend" with "best room rates guaranteed" at resorts from the Mississippi Gulf Coast to Washington, D.C. to the Vegas Strip. In June, Atlantic City's Borgata Hotel Casino & Spa introduced the program, which ranks guests from Gold to Platinum to Noir (the latter offers a 40 percent bonus on points and express comps). Top-tier members are tantalized by so-called "M Life moments" (sunset schooner cruises; lavish couples weekends; the chance to play DJ for an hour at an MGM nightclub, etc.; these are experiences people will remember and share via Facebook, Instagram, Twitter, ad infinitum).
And of course, once your guests arrive…
Deliver the Goods—and Then Some
Whether they book through brand.com or a third-party distribution channel, when guests walk in that door, your job is to woo them, win them and utterly exceed their expectations.
"Once the customers arrive, the onus is on you to deliver such a positive experience that the relationship becomes yours," says Farley.
Some people want to be pampered, cosseted and shown constant love and attention throughout their stay. Others prefer benign neglect: to check in without fanfare, have their needs quietly met, and basically be left alone.
It's Customer Service 101. "Get back to the business of hospitality—from knowing who I am at the front desk to knowing my address to knowing if I like a particular room type and having it available," says Farley. "If I've stayed with you five times, don't ask for my address. It's in your court to deliver the experience to make me as the customer want to come back direct."
"From the moment the guest arrives and checks in until the moment they leave, it is a constant communication," says Benvenuti. "It is just not about personalized price; they need to feel valued."
Would your customer love access to a spa, pool or health club? Does he or she want a pet-friendly room? Extra pillows? A corner suite on an upper level with a terrace overlooking the pool? Are there dietary requests or medical needs to accommodate? An anniversary to celebrate? Loyal guests shouldn't have to ask twice.
"It's a great feeling to walk into a room and find a bottle of red wine waiting for you if that's what you like—it's like, 'Wow,'" says Farley. "It's easy to do it when the guest is on-property, and not so difficult to continue that relationship throughout the year. If there's a seasonal pattern to one of your loyal guest's visits, why not market to them in advance of the particular season that drives their business, saying, 'We know you like to come when the leaves change?'"
And please don't short-sheet your OTA guests! Farley recalls a hotel stay she booked through an OTA. "The room was not as nice as one I would've gotten had I booked direct. I wasn't able to use points because I'd booked with somebody else." But that was then. These days, "hotels want to treat OTA customers better so they come back direct."
With all this in mind, be sure to…
Tune Up Your Digital Presence
"We're seeing more personalization through emails and social media, but they sometimes get put in place without any forethought into strategy," Farley says. "Online presence and social media reputation allow a hotel to maintain rates."
So stay in touch via booking confirmations that inquire about or confirm personal preferences; customer service surveys that invite comments, critiques and suggestions (which you'll graciously respond to and act on); and persuasive communications that engage customers on the platforms where they live.
Monitor your click-through rate to see what's working. And keep an eye on sites like TripAdvisor. A 2013 report showed that leisure travelers prowled as many as 38 websites before booking a vacation, and more than 15 of those sites in the week before. Consumers do their research across multiple devices and multiple sites—and some want to know what everybody else has to say, says Farley. "The message here to hoteliers is to make sure that your brand is well represented on every kind of form factor and every site you can be represented on."
She notes the practice of astroturfing, in which people post inaccurate reviews—positive and negative—in exchange for discounts or other remuneration. "When I'm reading a review on TripAdvisor and somebody thought this three-star hotel was the most fabulous thing ever, in my mind I'm thinking, 'Do they usually stay at Motel 6?'
"If you have a negative review score, it puts you in a position of weakness. How can you charge a premium rate when the product has a sub-par reputation?"
Get a Room!
At the Pearl River Resort in Mississippi, Matt Perkins replaced the guesswork approach to pricing with the Duetto pricing system, with impressive results.
"Our best customers are still able to get in the hotel whenever they want for free, and now our lower-worth customers have to pay a little. Everyone has an offer, whether free or varying rates by worth," he says. "With the Duetto dynamic pricing system, we increased our hotel cash revenue without sacrificing occupancy."
Despite the vast data-gathering tools at their fingertips, many hoteliers and resort operators still don't use them to get a full picture of their customer base, which can enable them to manage and maximize revenues.
"A cultural change needs to happen in the hotel industry. If you ask a hotel what platform their technology is built on, most don't know, and the ones who know have platforms that were built 20 or 30 years ago," says Benvenuti.
"Our biggest competitor in this industry, whether casinos or hotels or resorts, is still the Excel spreadsheet."