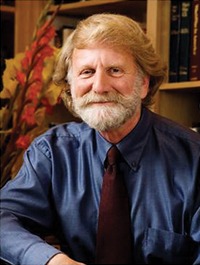 To stay competitive and expand their market, casino properties need to continue to renovate and change. During the past three years, as the recession has reduced cash flow and tightened budgets everywhere, there has been a significant decrease in the money spent in upgrading and changing properties. Cap-ex budgets have dropped to near zero. As a result, many properties are starting to look worn and stale.

Customers, however, have high expectations that we will continue to provide them with quality, innovative places to play. That's one way they know that we care about them.

In the theme park industry, the rule of thumb is to introduce a new ride or some new attraction every year to bring people back. The same should be true in our industry. Repeat customers are our best customers. Don't allow them to become bored with the "same ol' place."

Areas 'under construction' actually generate more business just from the anticipation.

New construction always generates interest. Experience has shown that the excitement created by areas "under construction" actually generates more business just from the anticipation, even in cases where the construction causes an inconvenience.

Everyone has competition. Sometimes competition looks like another casino and other times it looks like alternative entertainment or anything people spend their discretionary money on. If we want them to spend their money with us, we have to be the most attractive choice.

The most important area to focus on is the casino floor. That is the place where we want our customers to spend most of their time, because that's where the real profits are generated. That means carpet, lighting, creative machine layout and unique features. There may even be the opportunity to increase the gaming floor area at the sacrifice of an area that is not as productive. Uniquely segmented areas can be created for different demographic groupings. Different people like different things. We can't keep doing one-size-fits-all designs and expect to appeal to a wide variety of people.

Lighting can bring a whole new look to the casino. LED lighting can change colors, will allow creative mood changes, and can be done differently in various areas of the property, or at different times of the day.

Interior design can also be tied to special marketing programs. By utilizing changeable carpet inserts, large glass panels with film overlays, or computer-controlled flat screen panels, the look and feel of a property can be modified to advertise special events or promotions. This creates frequent and dramatic atmosphere changes that bring excitement to the property.

Other opportunities include changes in entranceways where everyone will notice it, or changing out the restaurants. Even just changing the menu in the same restaurant by adding specialty nights—such as Mexican night with guitar players, etc.—can bring a new, fresh experience.

It is all about squeezing the highest yield out of every dollar available.

The strongest emphasis should always be on the most profitable portions of the property. Having every amenity is not as important as improving (or tweaking) under-performing amenities and adding only ones that will allow the highest return on investment. This is why we are seeing a lot of emphasis on the gaming floor and on redoing restaurants, but we are not seeing new spas or pools being added like they were five years ago. It is all about squeezing the highest yield out of every dollar available. Those lesser-producing amenities can be added when revenues become stronger.

2012 will be a year of renewal.

Many casino companies, now confident that the downturn is over, are planning new projects. 2012 will be a year of renewal, as pent-up needs and projects that have been put off finally move forward.

Some projects are already ahead of the curve and under construction. In Las Vegas, the Tropicana just completed a renovation, and Caesars Entertainment is remodeling restaurants and gaming areas in some of its Las Vegas properties as well as properties elsewhere. Hotel expansions at Native American casinos like Fire-keepers Casino in Battle Creek, Michigan, Chitimacha Casino in Louisiana and Wildhorse Casino in Pendleton, Oregon, have already broken ground. The Saginaw Chippewa in Mount Pleasant, Michigan, are adding a hotel and indoor water park near their casino that will provide a family attraction, allowing the parents or grandparents to spend time gaming at the casino.

Recessions have a way of sharpening our focus. There are always winners and losers. The winners will be those that keep their customers excited about returning to spend their time and money at the casino.