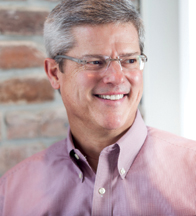 Back in the early 1990s, I had the great fortune to work with and learn from one of the best owner-operators in the history of gaming: Jack Binion.
Many know the legendary story of Jack and his company, Horseshoe Gaming. Jack took his style of hands-on, personal customer service, practiced and perfected for years at Binion's Horseshoe on Fremont Street in Las Vegas, added $25 million of his own money, and parlayed them into one of the most successful riverboat gaming companies in the nation.
Horseshoe Gaming never went public, and in 2003, Jack sold the company to Harrah's for $1 billion. To this day, Caesars Entertainment continues to successfully leverage the Horseshoe brand and the legacy of Jack Binion in multiple markets.
Jack's fundamental business premise was simple: make customers feel important. He'd give them the best
guest rooms they'd ever stayed in, the best meals they'd ever eaten, and of course, the best gambling experience. It could be argued that Jack was a renegade in his day. At a time when the gambling industry was migrating to the word "gaming" and becoming less personal, Jack and his executive team would walk the floors of his casinos, meeting and greeting customers and getting to know them by name.
That level of engagement with customers, whom we now call guests, is as important today as it was then—perhaps even more so. Creating a truly great hospitality experience today takes a nuanced approach that is personal, memorable and experiential. The difference now is that we have incredible new tools that can help us learn about our guests and achieve a greater connection with them.
One of the biggest emerging technological tools is Big Data. Connecting with today's guest requires an understanding of frame of mind and frame of reference; likes and dislikes; behaviors and preferences. It takes data technology (lots of it) to measure, track and understand guest insights. It's a huge opportunity to know our guests at a deeper, more personal level than Horseshoe Gaming ever could. The assertive leverage of Big Data can unlock significant value by making guest activity and transactional information transparent and applicable to virtually every aspect of gaming resort design. Data can also provide very specific levels of psychographic information that can drive design program elements and influence design decisions and directions.
Big Data represents a distinct shift—from standing in your guest's shoes to leaping into their brains. The challenge for the gaming and hospitality industry will be its willingness to deliver on those insights and reorient the guest experience to engage in a more personal, memorable way. Of course, major gaming corporations and tribal operators have used data mining for years. It represents a sea change, an opportunity to micro-target guests in ways that Jack Binion and his team would have thought unimaginable.
Personalizing the guest experience goes hand-in-hand with creating memorable, experiential guest interactions throughout the gaming resort. These principles drive competitive differentiation and guest satisfaction by offering new and memorable experiences in completely unexpected ways. Differentiation constantly informs marketing and promotion plans, and subsequently drives social media activity and the sharing of positive reviews. A differentiated, personal and memorable guest experience can be the best marketing machine in the world.
First-time guests initially choose one gaming resort over another based on word of mouth or interesting things they've seen across various media platforms. But what are the memorable touch points and experiential moments that will compel them to return? A property's primary brand message is a promise that creates expectations. Guests return because the resort delivered on its promise.
How does all this trickle down to the millennial generation? The industry has been bombarded with ominous warnings about the "cataclysmic impact" of the younger audience. While this demographic segment is important, what's lost in the conversation is that a great hospitality experience is not generation-specific. As Nathan Peak, AIA, design leader and principal at HBG Design, often reminds me, "Good design is attitude-driven, not age-driven."
He's right. Good design shouldn't alienate one generation in order to appeal to another. Good design is not a lifestyle choice or a fad that moves in and out over time. Good design and accompanying quality and service commitments appeal to all ages and are important to all guest segments.
The best and most successful resort destinations, large and small, base their design and service offerings on the personal, the memorable and the experiential. They're gaining distinct cross-generational appeal and creating a loyal customer base that will serve them well today and in the future.
Jack would have an absolute blast if he owned a "gambling joint" today.