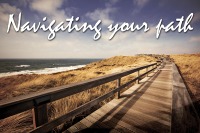 American Project Management was established in 2003 specifically to assist U.S. clients in a variety of project management, scheduling, project controls, earned value management, claims analysis and consulting services. APM is a certified Women-Owned Business Enterprise and Minority-Owned Business Enterprise.
The firm was built on the team's extensive experience throughout many industries. APM has expertise in both commercial and government business sectors. Industry accomplishments include high technology, information technology, information security, aerospace, avionics, correctional facilities, hotels, casinos, entertainment, public and private schools, and state and local government administration facilities.
The result for APM's clients is an unprecedented wealth of effective knowledge and experience that can lead to unlimited benefits.
With 30-plus years of experience, APM has grown from its founding offices in Las Vegas, Nevada with projects in Arizona, California, Colorado, Louisiana, Michigan, Nevada, New Jersey, New York, Oklahoma, Tennessee, Texas and Virginia, with the ability to serve clients anywhere in the nation.
APM's growing team brings decades of experience in architectural, construction, commercial, correctional, entertainment, gaming, global financial, health, heavy highway/bridge, high-rise residential, high technology, hospitality, information security, information technology, international business, investor relations, marketing, petro-chemical and public works. The firm focuses on serving the multiple needs of clients in a variety of sectors.
For more information, visit www.apmlasvegas.com.