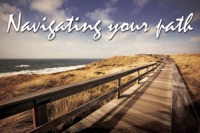 American Project Management was established in 2003 specifically to assist clients by enhancing their projects with qualified personnel in a variety of project management, scheduling, project controls, earned value management, claims analysis and consulting services.

APM works directly for gaming operators, design professionals, specialty contractors, construction management and corporations as an extension of their project team. APM fulfills specific services that avoid and manage unnecessary overhead costs for their clients.

Utilizing APM as a resource gives clients the flexibility and capability to concentrate on their core business. APM has provided services on notable projects such as Tropicana Las Vegas, Criss Angel Believe Cirque du Soleil Theatre, the Palazzo, Venetian Resort Casino, water features and pool deck; MGM City Center ARIA East Podium, West Podium, Convention Center, Mandarin Oriental and Theater; and Hard Rock Hotel & Casino Tulsa.

The result for APM's clients is an unprecedented wealth of effective knowledge and experience that can bring unlimited benefits. With 30-plus years of experience, the firm has grown from the founding offices in Las Vegas, Nevada with projects in Arizona, California, Colorado, Louisiana, Nevada, Oklahoma, Tennessee, Texas and Virginia, and is able to serve clients anywhere in the nation.

APM's expertise complements a client's existing team. With cleared personnel, APM has the depth and breadth of technical and communication skills for every situation. The APM team has a wide range of professional backgrounds, and shares a common dedication to problem-solving and leadership for their clients and their projects.

APM's experience throughout many industries benefits its clients by bringing decades of experience in architectural, construction, commercial, correctional, entertainment, gaming, global financial, health, heavy highway/bridge, high-rise residential, high-tech, hospitality, information security, information technology, international business, investor relations, marketing, petrochemical and public works.

APM operates as one firm bringing the expertise needed to tackle its clients' most complex problems, while helping them address their immediate needs and challenges in this changing world.

For more information, visit www.apmlasvegas.com.